In the prelude to a storm,
I watch the sky bruise,
hear thunder introduce
lightning in a breath
before it pirouettes across the sky.
As the show fades into the distance,
ghosts appear in a pale fluttering
of moths filling the garden with clouds.
Unseen to the naked eye,
in the grass or in the sky,
is momentum and motion,
the change in position
of particles and atoms:
everything in the universe is dancing!
Kim M. Russell, 7th August 2018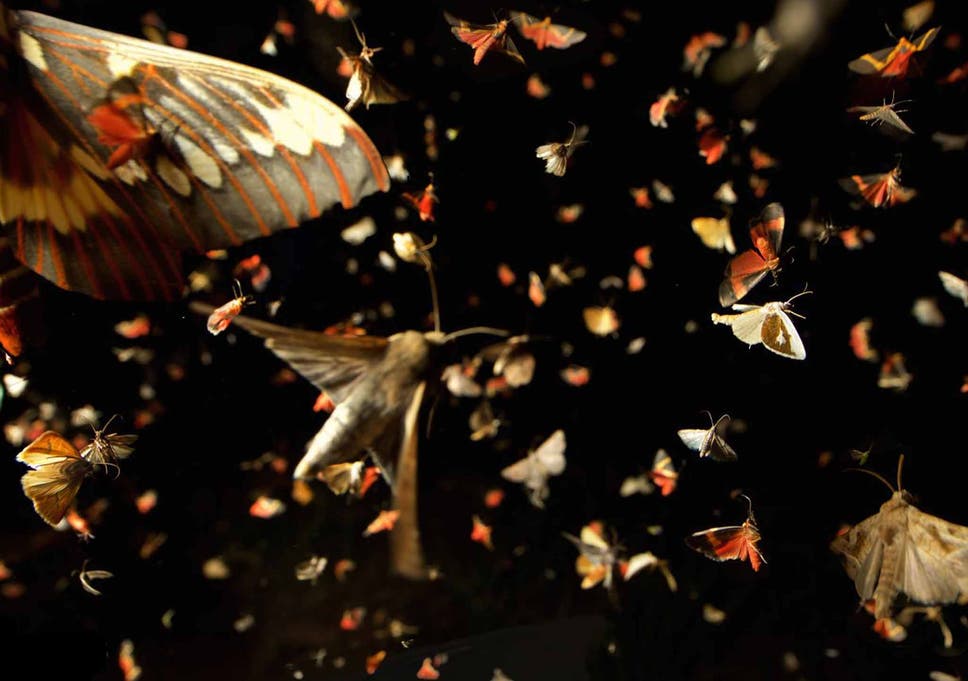 My response to dVerse Poets Pub Poetics: Unseen Things, also linked to Imaginary Garden with Real Toads Tuesday Platform
Jill is hosting Poetics this week and asks us to imagine that we can see unseen things. She wants us to let your poetic muses (another of those unseen things) inspire our writing and asks what we would discover if we could see time, the workings of angels, or a child's imagination, considering things whose existence is certain but that we cannot see. I love the example she has given, 'Who Has Seen the Wind?' by Christina Rossetti, a poem I learned at junior school.