I'm trapped between mature queen beeches, beneath the litter of their crunchy mast. Their silver trunks are adorned with stag-horn lichen and bracket fungus, a tiny fairyland. Me, I'm a giant, one of a circle of stones haunting the landscape, a left-over from a long time ago. Sometimes the great bones of my life feel so heavy, casting long shadows when all I want is to soar with the crows in a wind-filled world. But I am firmly anchored to the soil, my limbs exposed to the weather, porous and cold.
Half-awake, I lie here waiting for spring, for flashes of golden shafts of sun, for bluebells to cast their heady scent onto the breeze and overhead blossoms to banish the pregnant clouds. Soon, my limbs will be draped with green moss and grassy fronds, a fresh new outfit for a giant like me.      (144 words)
Kim M. Russell, 18th January 2021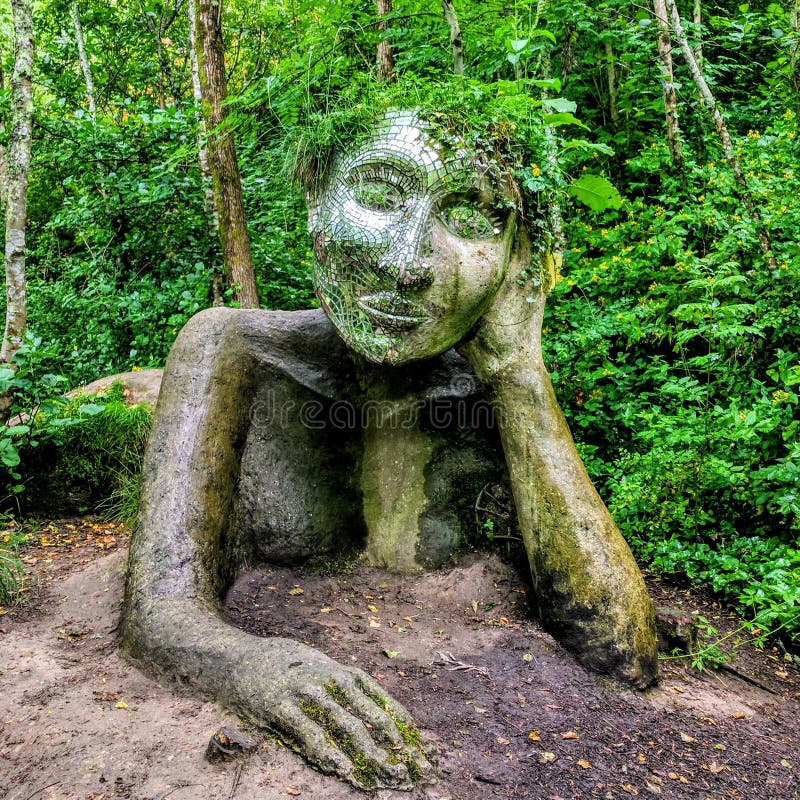 My response to dVerse Poets Pub Prosery: Bone Weary
Linda is back with this month's Prosery, a story of 144 words or less (not including the title), which must have a beginning and an end, and should not be poetry, including a given line in its entirety, with altered punctuation allowed.
Linda chose a line from 'Spring Azures' from the poetry collection Wild Geese by Mary Oliver: 'Sometimes the great bones of my life feel so heavy'.
Free image of a sculpture from the Eden Project, Cornwall found on Dreamstime. All of my Eden Project photographs have disappeared.