A shy nightingale
waits until dark,
quietly chuckling
and snickering
at lovers in the park.
At moonrise,
he crescendos
into fluid song,
charming lovers
and the Milky Way
to shimmer more
than they did before.
Kim M. Russell, 15th May 2018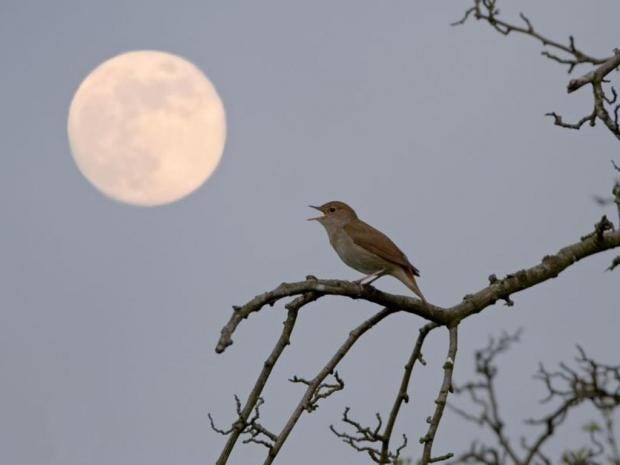 My response to dVerse Poets Pub Tuesday Poetics: BRAND NAME NOODLING!
Lill, our host this week, tells us that she went to the grocery store the other day, to pick up a few items and came away with her shopping and this prompt. She would like us to:
choose ONE category from the three she has given us;
include AT LEAST TWO of the brands listed in the chosen category, in the BODY of our poems;
use the brand name's words as words;
try to use the two words in the same order as the brand does.
She warns us not to write about the items but to use the words to refer to something else – we should noodle with the words in the brand name!
She has also given us a hint that we may find the need to use a form of the word – as in 'mounded' or 'mounding' instead of 'mounds'. However, we cannot use synonyms of the words.