It germinates in the slow melody
of water glinting in the shallows
of the mind's eye,
the interplay of reeds and light
that whisper through the open window
in the dead of night.
A brilliant fluorescence lifts
and shifts shape into a metallic
demoiselle rising
in the mesmeric shimmering
of wings, and the early morning sun
catches fire in its flight.
Kim M. Russell, 8th August 2018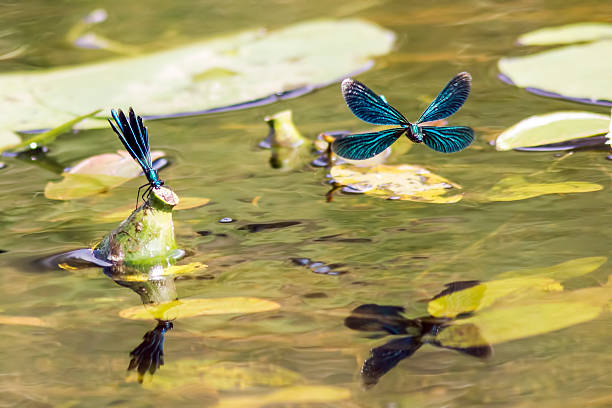 My response to Poets United Midweek Motif: Of Poems, also linked to ttps://dversepoets.com/2018/08/09/celebrate-with-me-today/
This Thursday, Sumana asks us to write poems about poems and has shared a quotation from Spike Milligan, as well as poems by Charles Bukowski, Billy Collins, Pablo Neruda, Frank O'Hara, William Carlos Williams and Maya Angelou, all for our inspiration.