Oh, ageing lioness!
moth-eaten and tooth-sore,
you're restrained in a cage.
You have lost your fierce roar
and the fire in your eyes
has burnt down to embers.
The lush savanna grass
turned to dust in your claws.
The monkey from your back
picks gristle from your jaws,
and sings a lullaby
each night between your paws.
Kim M. Russell, 15th May 2019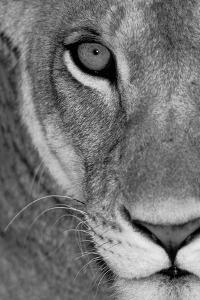 My response to dVerse Poets Pub Poetics: In My Element , also linked to Imaginary Garden with Real Toads Tuesday Platform
Amaya is our host this week with an intriguing prompt that brings together Chinese philosophy, cosmology and the elements. She asks us if we have ever asked ourselves the question: "Of what am I made?" She says if so, we're not alone: Vedanta philosophy, ancient Greece, modern atomic theory, and even the average inquisitive three-year-old have attempted to determine what it is that comprises our being and our universe. Primitive cosmologies found matter in the four basic elements of earth, air, water, and fire, with the later addition of aether, as well the Chinese also additions of metal and wood.
She would like us to do a little homework and discover what some of these cosmologies say about us. Depending on birth year, month, lunar month, or day, these systems attribute a dominant element to that time frame. We should explore one or more of the above systems and write poems about our elements, or even about the dance (or war) among all the elements as we view them within (or without) us.