White hot lightning
flashes through the blinds,
a celestial photographer
illuminating crumpled sheets
twisted with the lack of sleep.
Fiddling with volume control,
clouds amplify and dull
thunder's rock and roll,
rattling roof tiles and wooden
blinds like xylophones.
Beside the bed, a glass of tepid
water whirlpools with vibrations.
Kim M. Russell, 30th July 2019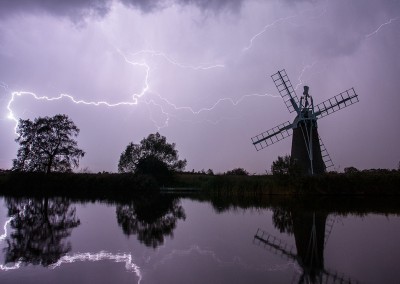 My response to dVerse Poets Pub Poetics: Hot time in ye ole pub tonight! also linked to Imaginary Garden with Real Toads Tuesday Platform
Lillian is our host for this week's Poetics. She's been thinking about the word 'temperature' and how she's related to that word across continents, moods and years.
Our poems for today's poetics should relate to the word temperature. No need to include the word in our poems – but we must be able to easily figure out how poems relate to the word 'temperature'.