No wonder they call it labour – it's hard work! The build-up was difficult enough, what with the move from Germany to Ireland via London, getting to know new people and surroundings, having to travel forty miles and back to the nearest hospital for check-ups, and then falling over a paving stone on my way to the library, which resulted in bed rest for two weeks.
Getting to the hospital after my waters broke was a nightmare, the hospital was the wrong one, and I wasn't allowed to give birth the way I wanted. So, was it worth it? All the nappy washing by hand, the sleepless nights, the worrying about my daughter's welfare? The labouring to keep a roof over our heads, to give her a good education and put her on the right path? Yes!
Now it's her turn, and I can take over whenever she needs me, running myself ragged trying to keep up with a curious, adventurous toddler, happy and grateful for the labour of women.
among wind-tossed leaves
turning to russet and gold
wasps harvest apples
Kim M. Russell, 2nd September 2019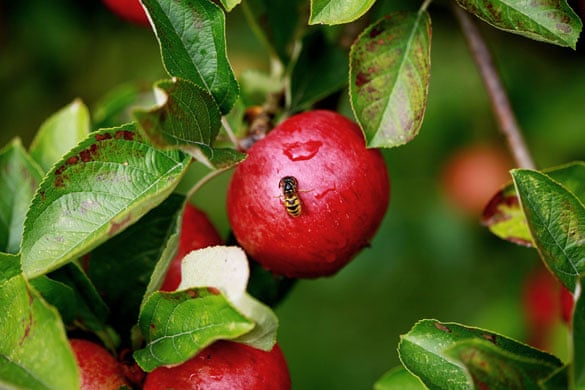 My response to dVerse Poets Pub Haibun Monday: Labour
Frank is our host for this Haibun Monday, and we're talking labour. Having never experienced a Labour parade, I was interested to read about its history, as I wasn't sure why it was a public holiday.
Frank explains that Labour Day honours the American labour movement and the contributions that workers have made to the development, growth, endurance, strength, security, prosperity, productivity, laws, sustainability, persistence, structure, and well-being of the country – all very important under the current conditions.
I really enjoyed the poem by Langston Hughes and started to panic about what I should write in a haibun that alludes to workers, Labour Day, the former and current struggles of Workers, or anything else labour related, and then it hit me!