He leans into the pavement,
close enough to kiss the cold
hardness of it, squinting through
a dusting of charcoal. There's a smear
on his cheek that points to his ear,
red with cold. He has coalminer's
fingers and a cough that rattles his ribs.
The jacket across his shoulders has seen
better days, but the charcoal's pristine
and the coloured chalks are clean.
On the pavement, his soul shines
through crosshatching and charcoal lines,
and his face stares up from the concrete –
until the clouds break.
Kim M. Russell, 8th October 2019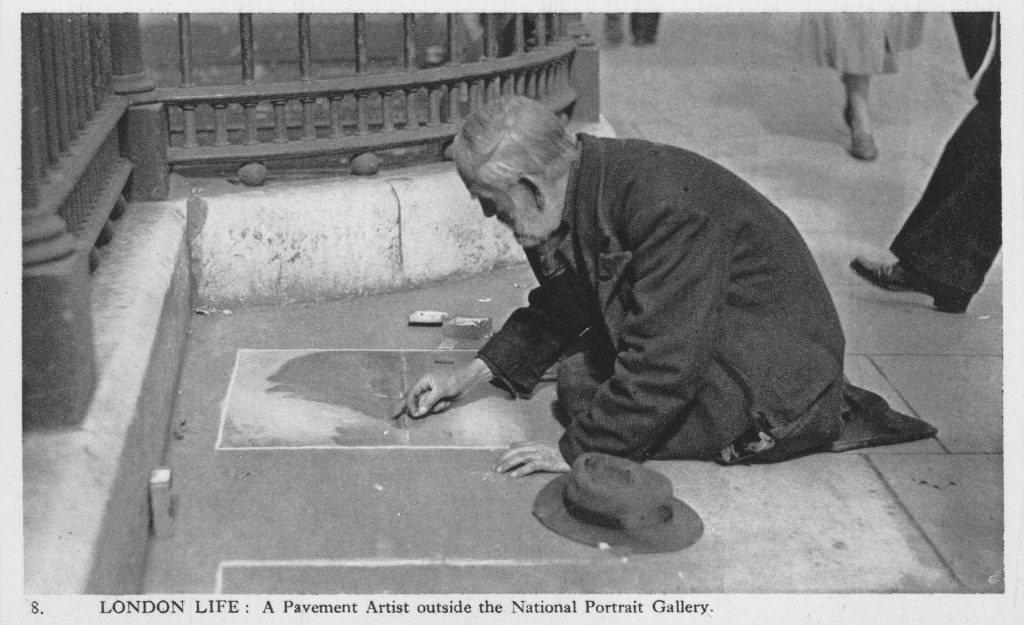 My response to dVerse Poets Pub Poetics: On Profiles and Portraits
Anmol, our host today, can't believe that it's October already – neither can I! He tells us that studying journalism has been a whirlwind of a journey so far and explains how he has learnt to profile people for hard news reports as well as features. He gives us an example of observing a migrant worker, in order to get a picture of who is in words.
He gives us as examples poems with vivid descriptions of people by Charles Bukowski, Walt Whitman and T.S. Eliot, as well as a self-portrait by Afaa Michael Weaver.
Anmol would like us to write/create profiles/portraits in our verse.