This week I've been training.
All I've had to do is sit and watch
for birds. Mostly it was raining;
feathered creatures sat in the hedge
and observed me through raindrops
watching them through raindrops
that plopped and spat on the windows.
A pair of robins and some finches
ganged up with a thrush and sparrows
to elbow a blackbird off the feeder.
It was only a rehearsal – no rush
to tick boxes on a form – a chance to spend
a leisurely hour in the day practising
for the Big Garden Birdwatch this weekend.
Kim M. Russell, 23rd January 2020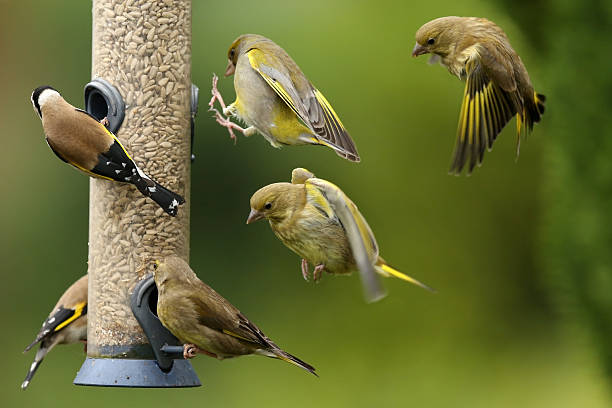 A poem for dVerse Poets Pub Open Link Night
This Thursday, Linda is our host. She says that she gets lost in words and nature, and I feel the same. She asks what poetry means to us, whether we feel more connected to the earth because of our poetry and, if so, why? One thing she believes that poets have in common is paying attention to the tiniest details and, as an example, she has shared a wonderful poem by Ada Limón.