April is a fickle month: she trips
a teetering path through trees
mad with ticking, tuneful birds,
waking butterflies and bees.
She dodges scattered earth
and rocks behind a plough;
sprinkles tender leaves
and shoots with showers;
spreads green foam through
winter's mud and, in
lengthening evening hours,
plays with last thrills of light.
Kim M. Russell, 19th April 2019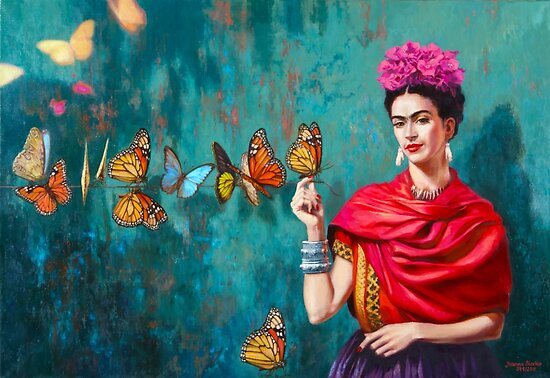 My response to Imaginary Garden with Real Toads Poems in April Day 19 Micro Poetry: "I am my own muse…"
Kerry greets us on Day 19 of this poetry writing month with one of her favourite prompts, the micro poem of between one and twelve lines in a form of our choice and, as it's Friday, a poem in 55 words would be welcome.
By way of inspiration she has chosen the poem 'April' by W.S. Merwin, and she asks whether, like Merwin, we have recurring themes that continue to inspire us to write poetry; have we become, as Frida Kahlo puts it, our own muses?