"I am a cage, in search of a bird" – from The Blue Octavo Notebooks
Emptiness echoes off my pretty bars,
as polished and shiny as they are
and, every day when you pass by,
you will hear me heave a sigh.
I am a cage trapped here below,
gazing into an expanse of blue,
in search of a bird to fill my space
with a cheerful song and a friendly face.
Kim M. Russell, 24th September 2019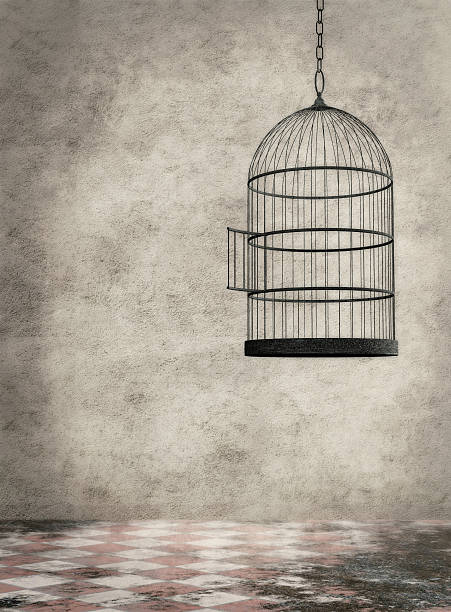 My response to dVerse Poets Pub Poetics: Kafka for Kids
Amaya is back this week with a rather unorthodox prompt. She tells us that she recently read a comment on how to proceed should a neighbour's tree fall on one's house, which described the hoops through which one has to jump for the insurance money as making 'Kafka look like a children's author'.
Which is why Amaya has asked us to look at a selection of quotes from the modernist German writer, Franz Kafka, and picture one as the basis for a nursery rhyme. 
The challenge is to use one of the quotes either directly within or to inspire a children's storybook/poem. We should remember that many children's books have only a sentence, a phrase or several words per page. Our poems don't have to be prolonged, complex ballads with half a dozen characters. Amaya says sweet and refined octaves will do.