For days, the steady pounding rain
drowned out the poetry that bubbled
in my soul; my small voice hobbled,
stuck in the mud of an old-fashioned October.
But this morning, on the cusp of November,
bright stained-glass shadows dappled
the sodden grass, where unexpected sun
illuminated the willow in the garden
disrobing yellow leaves before it goes to sleep.
Kim M. Russell, 28th October 2019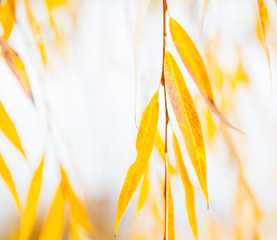 My response to Imaginary Garden with Real Toads Kerry Says: What is Metamodernism?
Kerry has taken a dive into metamodernism. She believes that we, as a collective of 'toads' have fulfilled all the criteria of metamodernism and asks us to write poems, give our voices to something bigger than ourselves and which cannot exist without us: a new culture of literature, art and communication.