Luna was hunting. She had left the house before twilight and was waiting for her namesake to give her a sign. She had already feasted on a vole and a field mouse. Magic was in the air.
Grandmother's grimoire had promised freedom from her feline form. The words were indelibly burnt in her memory: When a red moon rides on the humps of the low river hills, stare into its reflection in a running river and the curse will be lifted.
She reached the river at the rising of the moon. Luna stared into its crimson reflection in the fast-flowing river and felt its force in her blood. Her fur and whiskers bristled as Nature's symphony magnified in her head – and then it stopped. The eyes that stared back at her were still emerald green, but they were jewels set in a human face.
Kim M. Russell, 20th July 2020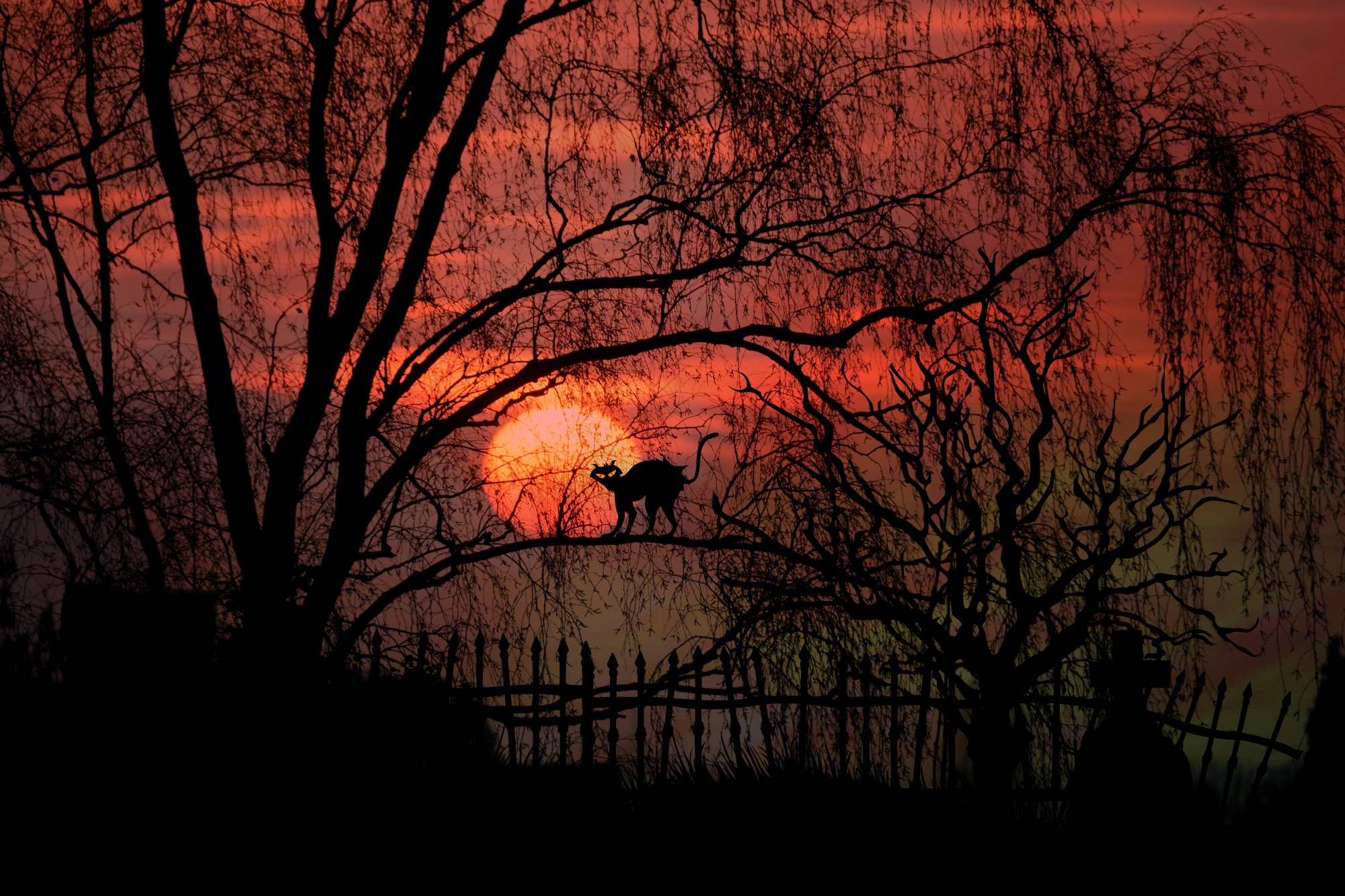 My response to dVerse Poets Pub: Jazzing it up on Prosery Monday
Lillian is our host this Prosery Monday, when instead of poetry we take the prompt and insert it word for word into a piece of prose no more than 144 words in length.
The poem Lillian chose is Carl Sandburg's 'Jazz Fantasia'; however, she had trouble choosing a line, so she selected two lines, from which we can only pick one, either:
"Moan like an autumn wind high in the lonesome treetops", or
"a red moon rides on the humps of the low river hills."
I felt like writing a bit of flash fiction today, so I went with that red moon.