You asked for a clean slate,
one with your own face on,
and a rainbow of colours
to brighten up your frown.
You tried so many different
smiles, noses and eyebrows,
a range of wigs and hats,
but it wasn't until you turned
upside down, with your hands
planted firmly on the ground
and your feet to the stars,
that you started grinning,
eyes and teeth sparkling
just like a clown.
Kim M. Russell, 18th August 2020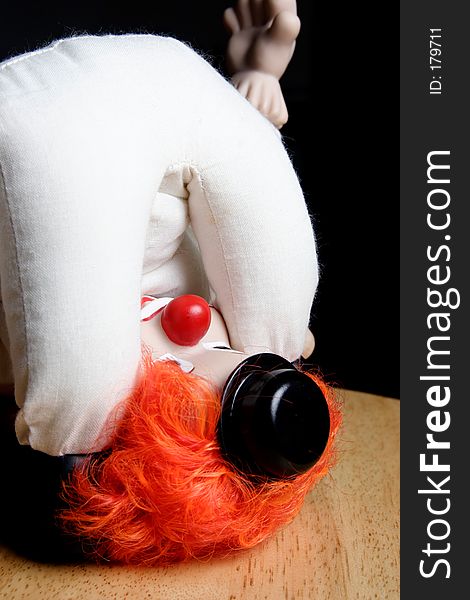 My response to dVerse Poets Pub Poetics: Clowning Around
Today we are clowning about with Lisa, our host this Tuesday, who not only gives us a comprehensive history of clowns, but also some excellent examples of poems about them; my favourite is 'You're' by Sylvia Plath.
Our mission is to take one of two paths: either write poems using the word clown or a word – real or created – with clown as the root; or choose a line from one of the three example poems and create poems of our own, including which poems we chose and attribution for them in our posts.
I chose to take inspiration from Sylvia Plath by taking some of her words and a whole line: 'feet to the stars', and 'A clean slate, with your own face on'.