Trees
whisper    wintry    secrets
in    the    bare    bones    of    their    topiary,
rubbing limbs
with               knurly      suppleness,
embracing    silhouettes    in    their    lacy    canopy,
growing    side by side,    content
in their long      marriage      of species,
a symphony
of     bark
and    knots,
of    sap
and long-awaited buds.
Kim M. Russell, 8th February 2021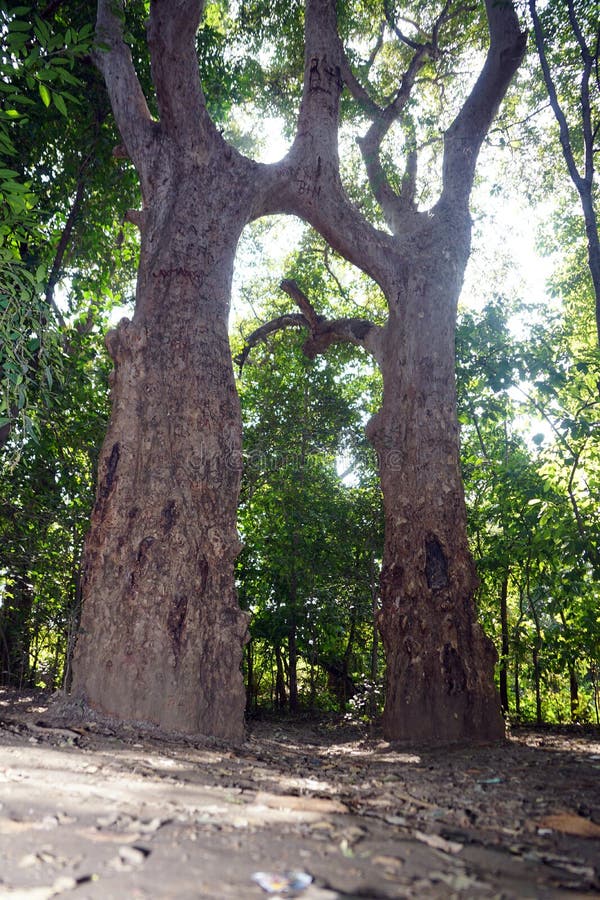 My response to dVerse Poets Pub Quadrille Quadrille: Let's Embrace
Merril reminds us that next Sunday is Valentine's Day. I don't bother with Valentine's Day, but I agree with her – I would never say no to good dark chocolate. However, February is a sad month for me as my mother's funeral was on this day four years ago, which is why I am grateful for the embrace of this Monday's quadrille.
I love the examples Merril has given, from poems by Walt Whitman and Mary Oliver.
Free image of inosculation (married trees) found on Dreamstime.