In the sizzling silent dead of night,
pain grips with talons,
like an owl in the headlights
with eyes of blood red.
Snowy wings soar high
towards the glimmer of dawn
with an aching sigh.
Pain rotates like an owl's head
caught in the headlights,
talons and beak glisten red,
cutting like scissors.
I lie on my bed,
the owl fades into darkness,
my pain has been fed.
Kim M. Russell, 11th March 2021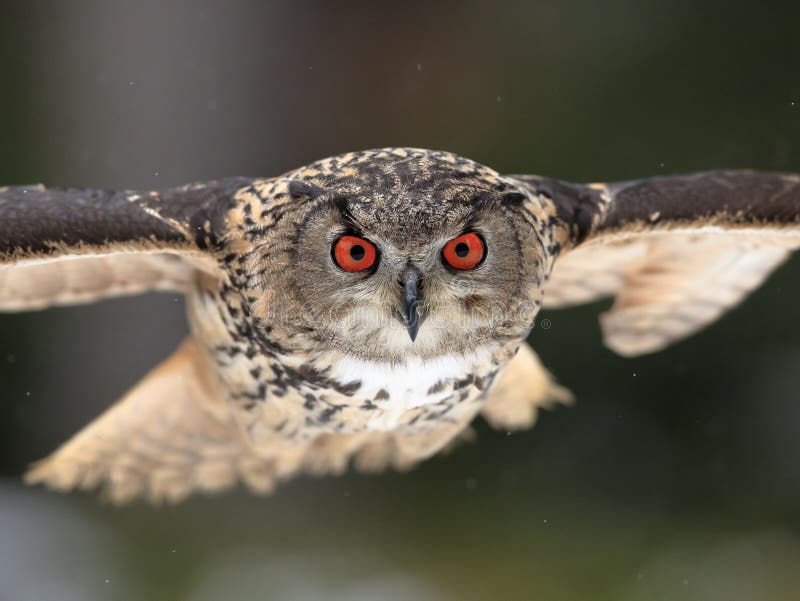 Free image found on dreamstime.com
My response to dVerse Poets Pub Meeting the Bar: Seguidilla
Grace is our host this Thursday, with a new form: the seguidilla, which began as a popular dance song of Spain. She tells us that the verse form, which has an alternating long-short rhythm, became established and then branched into variations by the 17th century. She describes the seguidilla as:
stanzaic, written in any number of 2-part septets;
syllabic, 7-5-7-5 5-7-5, with a slight pause between L4 and L5 suggesting L4 should be end-stopped;
rhymed by assonance xAxABxB or xAxABAB. x being unrhymed. True rhyme is generally not used;
composed with a volta or change in thought between L4 and L5;
sometimes serves as a conclusion for another verse.
I love the example she has given, which is by Paul Hansford.
Today we are writing seguidillas.  We choose our own themes and set the mood.  If one stanza is not enough, we can continue to add, following the seguidilla pattern of rhyme and number of lines.