Although hares may be mad throughout March,
in the sun and the heat they continue to spar.
As they waltz, the fur flies from their swift fisticuffs,
unable to resist a last box round the ears.
Ring the Hill, Old Fat Bum, Stag of the Stubble,
all are mad hares and ready for trouble.
Kim M. Russell, 20th May 2021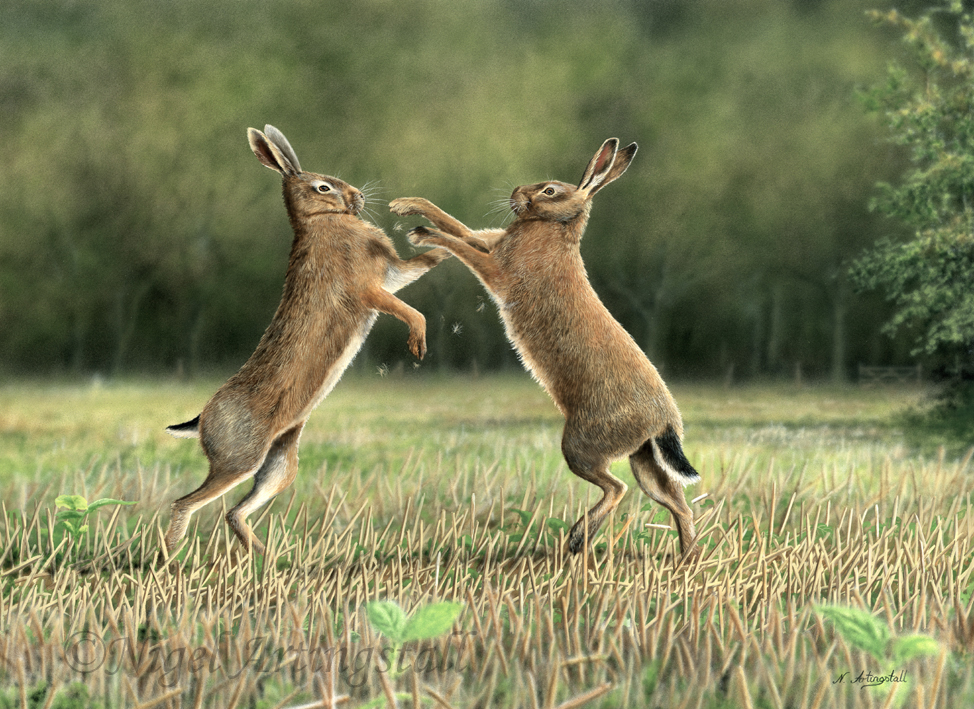 Free image from wallpapersafari.com 
My response to dVerse Poets Pub Meeting the Bar: Waltz
This Thursday, Björn is here with a challenge to 'meet the bar', in which we are exploring the waltz, in which we must count to three and reflect on the beat of our poems in the same way as we do with music.
The example he has given us is Theodore Roethke's poem 'My Papa's Waltz', which is a waltz with some slips like a drunk man's dance. The light-hearted rhythm, rhymes and slant rhymes contrast eerily with the subject of abuse. The feet are mostly iambic (da-DUM, with some deviations) which means that it is written in iambic trimeter.
But what counts in our poems for this challenge is the beat, so we can use anapestic trimeter (da-da-DUM) if we wish, and imagine dancing around a ballroom, counting one two three.