Memorable March landscapes
glimmer. Morning song escapes,
giddy with green budding light,
new life breaking like a tide.
Kim M. Russell, 2018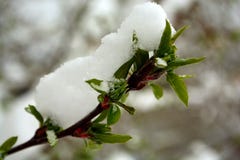 My response to Imaginary Garden with Real Toads Fussy Little Forms: Tanaga
Marian says that she wrote this prompt in the early morning as her town woke up under a blanket of fresh snow. I left home last Sunday, when there was still snow on the ground, and took a train down to Surrey to stay at my daughter's house while she was in hospital with pre eclampsia. I'm delighted to say that my grandson was safely delivered by caesarean section on Tuesday 6th March. His name is Lucas and he is gorgeous! My husband picked me up in the car yesterday and I was surprised as we got closer to home to see piles of snow still by the roadside. However, the only sign of it in our garden is in clumps of snowdrops!
For this weekend's fussy form challenge, we are trying the Tanaga, which is from the Phillippines, and is similar to haiku and tanka: it's a compact quatrain with four seven-syllable lines. The tanaga can be written in various rhyme schemes, but traditionally all four lines rhyme, but Marian doesn't mind us trying other rhyme variations. She says a tanaga can stand on its own or they can be strung together for a longer poem. The key to tanaga is that it is a witty poem, emotionally charged or heavy on metaphor, sometimes begging a question that demands an answer.