fruits of muddy shores
crested waves before
sparkled
wanting to know more
tempted to explore
startled
by this sky of ours
millions of stars
buried in Earth's store
extinct dinosaurs
marvelled
ancient bones galore
crashed like meteors
thankful
how can we ignore
life in ocean's store?
Kim M. Russell, 9th May 2019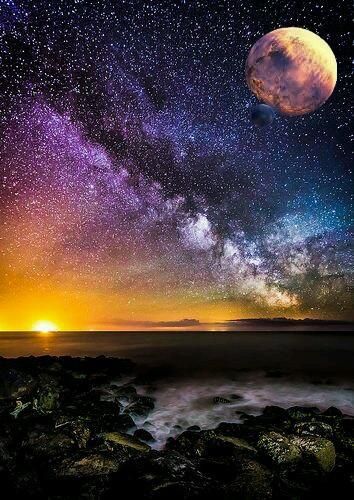 My response to dVerse Poets Pub Meeting the Bar: More Lai and Lai Nouveau
Frank is our host this Thursday a nd he reminds us that this month we are featuring the poetic forms of lai and lai nouveau.
The challenge today is to write a new lai or lai nouveau or revise a former entry. I've stripped down the poem I wrote for this week's poetics, 'Theoretically', and re-written it as a lai.