Our world is alive with public
declarations, territorial admonitions
and artistic explorations,
scribbled, scratched, stencilled and daubed,
bombed and tagged on toilet walls,
buildings, trains, bridges and the underground.
Simple words chipped on ancient tombs,
elaborate murals sprayed with paint,
angry political cartoons drawn with marker,
some in monochrome, others fluorescent,
we leave semi-anonymous traces
of social comment and political ideals,
declarations of love, curses and spells.
Kilroy is still here.
Kim M. Russell, 12th November 2019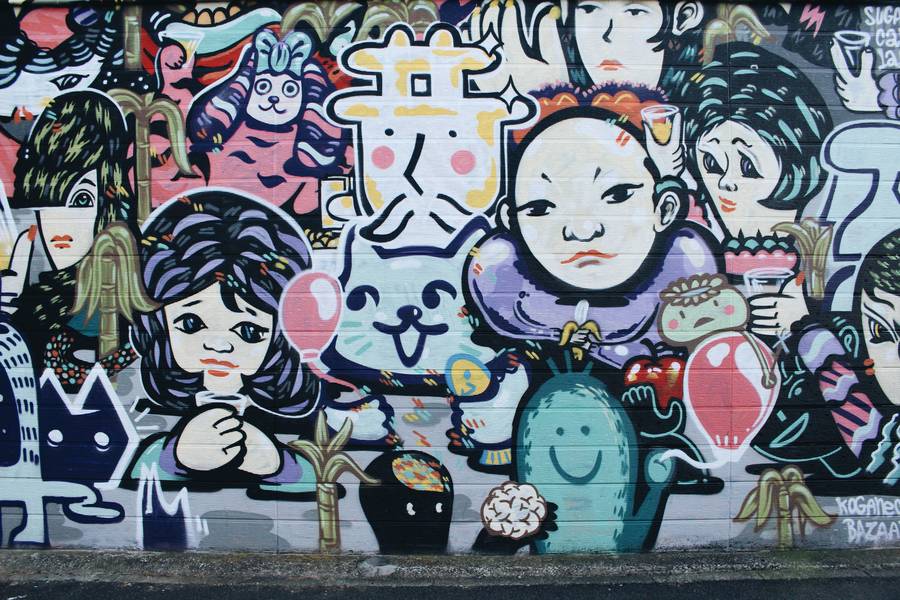 My response to Thotpurge's Poetry Tuesday #2 – New
The prompt today is 'New; – whatever strikes us as timely, relevant, in your face, here and now. Rajani invites us to share our poems, old or new. I've taken an old poem from 2015 and updated it to make it new.